It's easy to become an affiliate! All you need is a paypal account and a way to share your affiliate link.
Press the sign up button below to follow these instructions:
1. Create an Account
enter your email and create a password for your account in the "Register" form on the right
2. Verify Your Account
you will get an email from E-Junkie to confirm your email address. You will need to enter the activation code from the email into the E-Junkie login page
3. Add Your Paypal Account
You will be paid your affiliate commission using paypal, so please enter your paypal email address on the "Edit Profile" Page
4. Add the Affiliate Link to your Website, or Blog, or Emails
On the E-Junkie admin page, click on the "Affiliate Admin" button in the menu
Choose "Julie Wiebe PT" in the dropdown, and then click the "Get Affiliate Code" Button (If Julie's name does not appear in the dropdown automatically, please click the "sign up" button below again)
From here you have 2 choices:

Use the "Common Hop Link (recommended)" This will direct customers to the Online Courses page, where they can choose which product to buy.
Choose a specific product through the "Product-specific Links & Info". They will still be able to purchase any item they'd like (and you'll get the comission) but it is easier for you to focus on a specific product. To use this method you can choose an item from the dropdown below the Common Hop Link called "Product-specific Links & Info"

Once you have chosen which type of code to use, simply copy the code from the yellow box, and then paste it in wherever you would like to share you affiliate link
In addition to the affiliate link, please add a notice regarding the financial incentive:
example: Affiliate Disclosure: If you purchase this course through this link, I will be compensated.
Graphic Buttons
the above instructions are for a simple text link. If you wish you can use one of the graphics included below. It will require some simple html editing of the link provided in your affiliates page (Instructions on how to get that are above).
In order to use this graphic button, you will replace the words "Click here to view more details" in the code you obtained above, with the code for the appropriate image:
<img src="https://www.juliewiebept.com/media/juliewiebept-courses.png" alt="Online Courses for Rehab &amp; Fitness Professionals with Julie Wiebe PT" />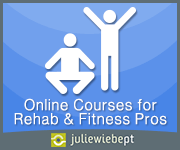 <img src="https://www.juliewiebept.com/media/juliewiebept-online-courses.png" alt="Online Courses for Rehab &amp; Fitness Professionals with Julie Wiebe PT" />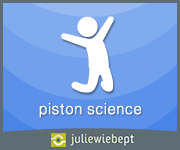 <img src="https://www.juliewiebept.com/media/juliewiebept-piston-science.png" alt="Diaphragm/Pelvic Floor Piston for Adult Populations Online with Julie Wiebe PT" />
<img src="https://www.juliewiebept.com/media/juliewiebept-pelvicFloorPiston.png" alt="The Pelvic Floor: Foundation for Fitness with Julie Wiebe PT" />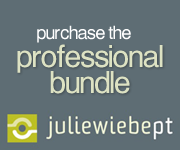 <img src="https://www.juliewiebept.com/media/juliewiebept-probundle.png" alt="The Professional Bundle - Julie Wiebe PT" />
<img src="https://www.juliewiebept.com/media/juliewiebept-athletes.png" alt="Female Athletes: Ready for Impact?" />