I passed the background check! As of this month, I am officially Julie Wiebe, Clinical Assistant Professor of Orthopedics at the University of Michigan-Flint Physical Therapy program. I am so grateful and honored to be joining this incredible faculty and stellar program. They have warmly welcomed me and I am so impressed with each of the faculty and staff individually and as a collaborative team. I still sort of can't believe this is happening, but I got my UM health insurance and prescription drug plan cards yesterday…it's happening.
Becoming a professor has always been a professional dream of mine. My path and experiences, particularly in the last 3-5 years, have clarified and solidified this aspiration. I want to be a part of long-form education, to do deeper work. I look forward to creating an extended, relational engagement with pre-professionals to help them grow into effective clinicians from the start.  I also recognize, after decades of female-focused care, we need women researchers asking questions for women. My research interests center on the impact of pelvic and abdominal health considerations on movement, orthopedic, and sports performance issues for females athletes. Being inside a brick and mortar research institution provides an incredible opportunity to start asking these questions for realz. I hope to contribute to bridging the significant gaps in our knowledge base and contribute clinical practice guidance for the athletic female population. I am ready to put in the deeper work both in the classroom and lab! 
To start my academic career at such an incredible institution is not lost on me. I have been so impressed across all of UM-F at their community engagement and service in Flint, their efforts to meet this moment in history with a posture of growth and moral imperative, and the caliber of academic, research, and collaborative dialogues I have already had the privilege of listening in on. What a gift.
I have been prepping and transitioning behind the scenes for months but begin teaching remotely this semester, and our family will move to Ann Arbor this summer. Finally, all our gear makes sense (see below). GO BLUE!!!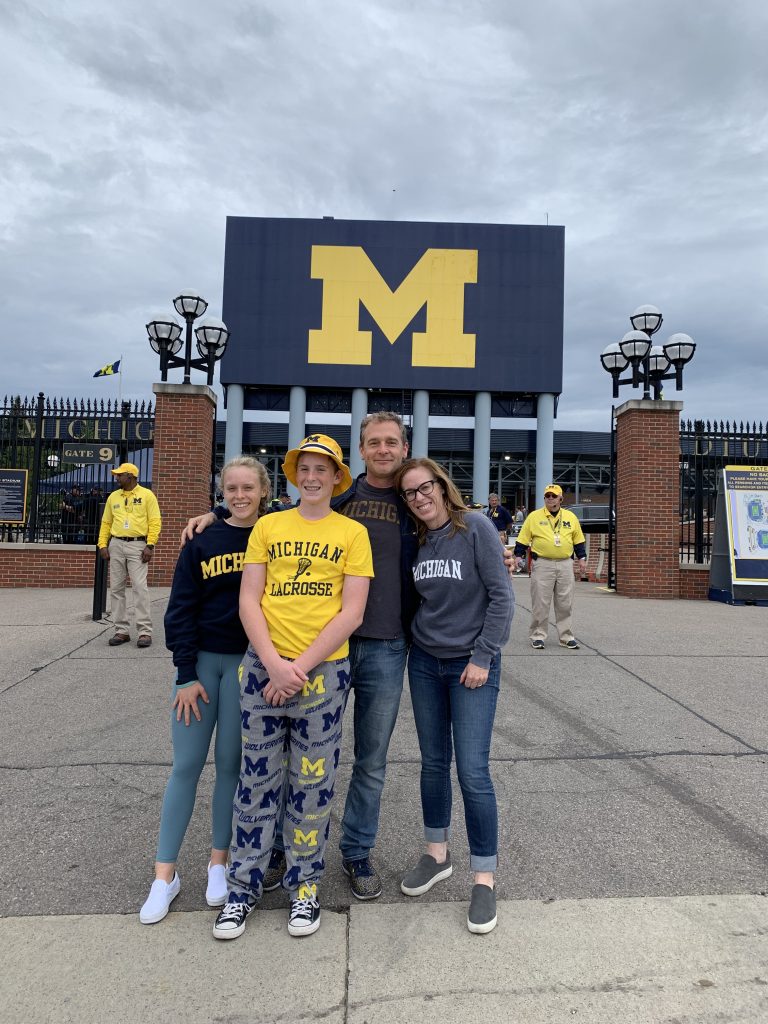 I am still working out the kinks of what this will mean for me regarding my 'old job'. I will likely return to some limited con-ed teaching in 2022, but you are more likely to catch me at a conference somewhere. Hopefully presenting research!  In the meantime, consider an online course now! I will continue to do some mentoring, and consultations. In addition, you'll still be able to find me on social media, podcasts, and IG-lives. The best way to keep up with me though is through my newsletter. Feel free to reach out with requests, but please understand I am necessarily reorganizing my priorities. And for now, that is 60 students and the community in Flint, MI. 
See you soon @umflint @umflintdpt!